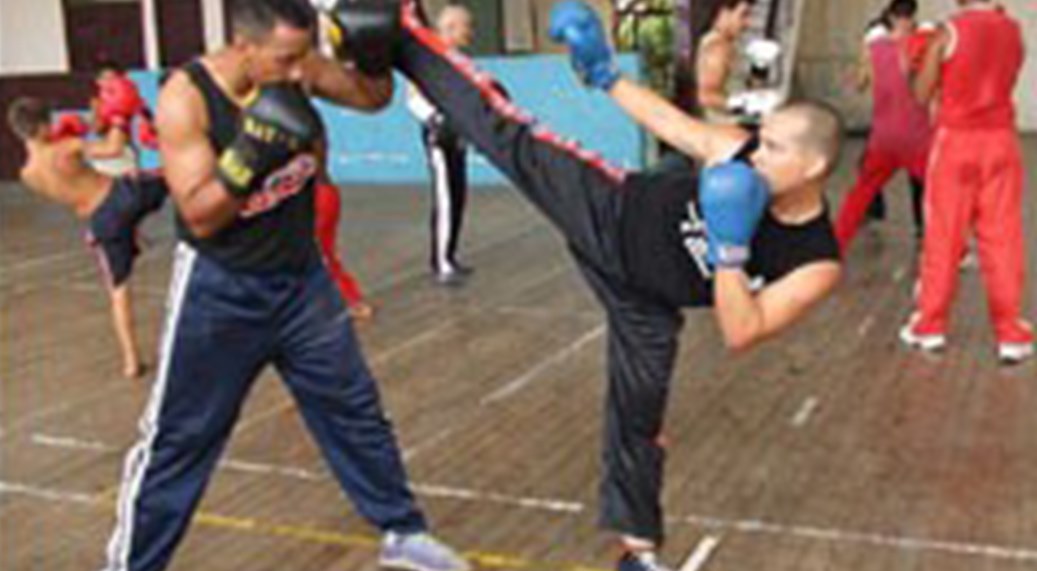 Savate , also known as boxe française, savate boxing, French boxing or French foot fighting, is a French combat sport that uses the hands and feet as weapons combining elements of English boxing with graceful kicking techniques Only foot kicks are allowed, unlike some systems such as " Muay Thaiwhich" allow the use of the knees or shins. Savate is a French word for "old shoe or boot". Savate fighters wear specially designed boots. A male practitioner of savate is called a tireur while a female is called a tireuse
How to Play
Only four kind of kicks and four kind of punches are allowed in French boxing, with straight blows, hooks and uppercuts being the main techniques. Kicks are allowed, but shin and knee strike not, except in the variant called chause fight where shins are permitted The length of the match ranges from four round of 1 ½ minutes each ,with a 1miniute break between each round, to five rounds of 2 minutes each ,with a 1 minute break between each round.
Registration No                           - 68
Registration Year                      - 2019.07.31
 Gazette Notification                - Gazette No  2134/37 – 2019.07.31
Duration of the Position             -  04
Ø  PRESIDENT
Mr. Prasad Wickramasinghe
No: 306/2, Doluwa Road, Hidagala, Mahanuwara.
0771704514
Ø  SECRETARY 
Mrs. Nishani Ganegoda
No: 243 Ganegoda, Megoda, Kalugamuwa, Peradeniya.
0775360824
Ø  TREASURE
Mr. Udara Adikari
0715823926
udarasavate@gmail.com
List of Affiliated Associations            -
Sub Associations / Sports Clubs- 25
1. Mars Savat Academy Kegalle
2. Sri Lanka Black Lept Savat Academy
3. Sri Lanka JKD Jun-Fan Kung Fu Institute
4. Sri Lanka Chinese Kung Fu Sawat Academy
5. Sri Lanka Thunder Savat Colombo
6. Sri Lanka Red Dragon Swat Academy
7. Sri Lanka Dragon Breath Swat Academy
8. Sri Lanka Golden Dragon Savat Academy
9. Sri Lanka Lion Sawat Academy
10. Black Eagle Swat Academy
11. Mars Savat Academy Gampola
12. Jun Fan JKD Sawat Academy
13. Tangalla Sawat Academy
14. Hambantota Savat Academy
15. Ayagama Sports Savat Academy
16. Sri Lanka JKD Institute Gampaha
17. Mars Sawat Academy City
18. Savat Academy in Kandy
19. Mullaitivu Sawat Academy
20. Nawalapitiya Savat Academy
21. Kothmale Sawat Academy
22. Hambantota Savat Academy
23. Thunder Sawat Academy
24. Dragon Breath Savat Academy