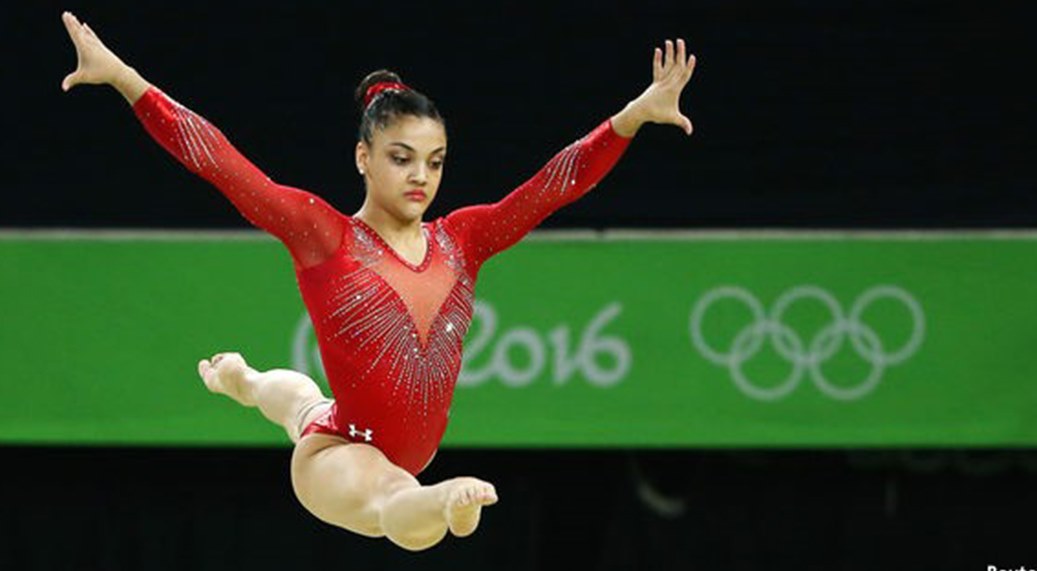 Gymnastics is a sport that includes exercises requiring balance, strength, flexibility, agility, coordination, and endurance. The movements involved in gymnastics contribute to the development of the arms, legs, shoulders, back, chest, and abdominal muscle groups. Alertness, precision, daring, self-confidence, and self-discipline are mental traits that can also be developed through gymnastics. Gymnastics evolved from exercises used by the ancient Greeks that included skills for mounting and dismounting a horse and from circus performance skills.
How to Play
1. Handstand:
The handstand is arguably the single most important skill and position in the sport of gymnastics.  the building block for essential skills on each of the four events. Being able to do a perfect handstand is one skill that should learn to master.
2. Cast:
Casting is the most basic bar element, and learning how to cast well early on will help to learn so many other skills.
3. Splits:
Mastering side and middle splits will help execute other skills that use that same shape as well. The split  is everywhere in gymnastics  split leaps, jumps, switch leaps, in the middle of backwalkovers, etc
4. Handspring on Vault:
The handspring on vault is the basic skill that all upper level vaults are based off of. It will be hard to succeed at Yurchenkos or twisting vaults if you haven't figured out the mechanics of the handspring vault.
5. Back Handspring:
A back handspring is an important gymnastics skill to master because it is the basic skill used in back tumbling on floor and beam. It will be hard for you to connect upper level skills (like layouts, full-twists, back tucks and double backs) to a round off back handspring if you can't do a proper back handspring.
6. Round-off:
A round off is just as important as a back handspring to master for tumbling on floor. The round off gives power just like the back handspring does to the tumbling pass.
7. Turn on 1 Foot:
The turn on 1 foot is a skill that doesn't go away. It is required in every floor and beam routine gymnastics levels 4-10. So you might as well master this basic gymnastics skill right away.
8. Split Leap:
The split leap is another skill that is required in every floor and beam routine levels 4-10. To have a perfect split leap you want to be able to do your perfect split position in the air as high as you can off the ground. You also want your split to be even — both legs should be the same distance from the ground.
9. Tap Swing on Bars
Tap swings on bars, along with casts, are a building block of bar routines in all gymnastics levels.
Sports Associations Details
Registration No                           -           11
Registration Year                        -           1975.05.26
Gazette No                                 -           1990/23 – 2016.10.27
Duration of the Position           -           02
Ø  PRESIDENT
Mr. Kokila Himesh Harindra
Galle Gymnastic Association, Spice,
Kolambage Watta, Dalawalla,
Unawatuna.
0773177707
0751093497
president@srilanka.gymnastics.com
Ø  SECRETARY 
Mr. R.A.K. Jeewantha
No: 177/1A, Ihala Imbulgoda, Imbulgoda.
0773876417
jeewantha@srilankagymnastics.com
Ø  TREASURE
Mr. Hemantha Kapila Palliyaguruge
No: 04, Dineth Kalapaya, Godagama, Matara.
0773859127
hemanthap@yahoo.com
List of Affiliated Associations            -
District Sports Associations  - 13
01. Galle District Gymnastic Association                                                  
02. Kurunagala District Gymnastic Association
03. Kagalle District Gymnastic Association                                 
04. Matara District Gymnastic Association
05. Ratnapura District Gymnastic Association                                        
06. Gampaha District Gymnastic Association
07. Anuradhapura District Gymnastic Association                                 
08. Kandy District Gymnastic Association
09. Mathale District Gymnastic Association                              
10. Nuwara Eliya District Gymnastic Association
11. Ampara District Gymnastic Association                               
12. Trincomalee District Gymnastic Association
13. Madakalapuwa District Gymnastic Association
1.      National Youth Servicers Association
2.      Sri Lanka School Gymnastic Association
3.      Army Gymnastic Association
4.      Erina Gymnastic Association
5.      Royal Gymnastic Association
6.      Valente Gymnastic Association
7.      White Unicorn Gymnastic Club
8.      Sun sucks Gymnastic Club
9.      New Torrinton Gymnastic Club
10.  Urban Gymnastic Club
11.  Youth Fighters Gymnastic Club
12.  Ku Gumiya Gymnastic Association
13.  Total Gymnastic Club
14.  Freedom Gymnastic Club
15.  Friendship Gymnastic Club
16.  National Gymnastic Judges Association
17.  Lanka Gymnastic Sports Club
18.   Cambrian Gymnastic Club