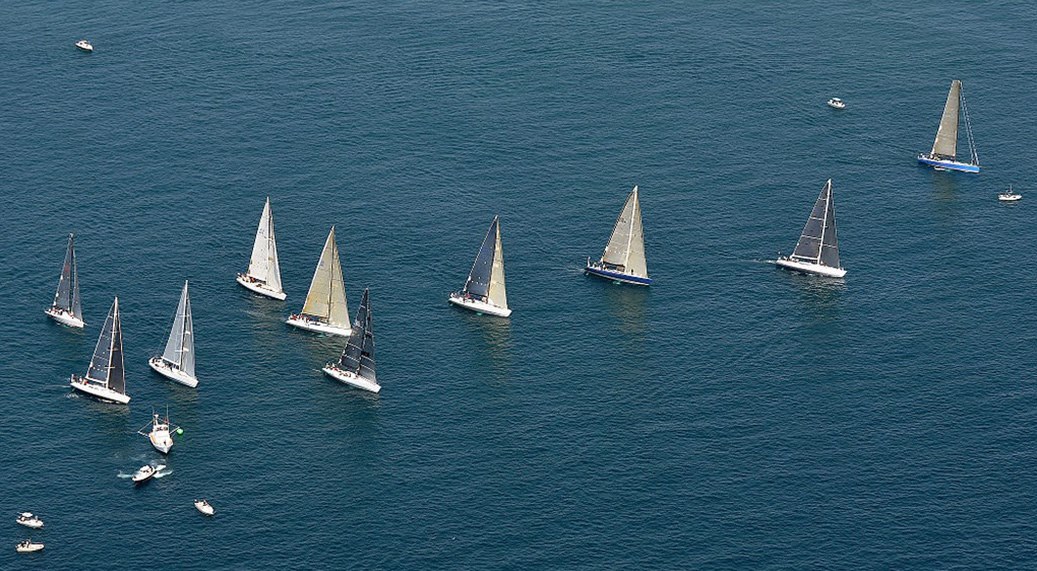 Yachting is the use of recreational boats and ships called yachts for sporting purposes. Yachts are distinguished from working ships mainly by their leisure purpose. Both terms originate from the Dutch word jacht ("hunt"). With sailboats, it is called sailing, and with motorboats, it is called powerboating.
How to Play
There are many different types of racing vessels, they can generally be separated into the larger yachts, which are larger and contain facilities for extended voyages, and smaller harbour racing craft such as dinghies and skiffs. Smaller boats are not generally referred to as yachts, although all recreational boats (as opposed to commercial or military vessels) are yachts. Yacht racing and dinghy racing are common participant sports around the developed world, particularly where favorable wind conditions and access to reasonably sized bodies of water are available. Most yachting is conducted in salt water, but smaller craft can be raced on lakes and even large rivers.
Yacht racing is a form of sport involving sailing yachts and larger sailboats, as distinguished from dinghy racing. It is composed of multiple yachts, in direct competition, racing around a course marked by buoys or other fixed navigational devices or racing longer distances across open water from point-to-point. It can involve a series of races when buoy racing or multiple legs when point-to-point racing. Dinghy racing is a competitive sport using dinghies, which are small boats which may be rowboats, have an outboard motor, or be sailing dinghies. Dinghy racing has affected aspects of the modern sailing dinghy, including hull design, sail materials and sailplan, and techniques such as planing and trapezing.
Sports Associations Details
Brief History. The present Yachting Association of Sri Lanka, which was formed in 1958 after Independence, is the continuation of the Royal Colombo Yacht Club, which was established in 1898 under British rule. Therefore we have a history dating back to 1898. The Yachting Association of Sri Lanka, which was originally housed in the  Colombo Port, had to be shifted outside the Port due to the Port Development Project and the security reasons.
Aims and Objectives


The vision of the Association – Sailing is considered the most suitable sport for an Island such as ours It's also a sport that is closely related to our culture and history. History records that Prince Wijeya our ancestor landed in Sri Lanka in a boat proving that sailing is a sport closely connected to our Island inhabitancies.


Since our country is blessed with a number of waterways and lakes in addition to the sea surrounding, improving and encouraging sailing undoubtedly would attract foreigners to visit Sri Lanka making it an ideal tourist resort bolstering our National Economy.




OUR CHIEF AIM IS TO IMPROVE AND PROMOTE THE SAILING SPORT IN SRI LANKA MAKING IT THE MOST POPULAR AND FOREIGN EXCHANGE EARNING SPORT.

        The mission of the Association – The mission of the Yachting Association of Sri Lanka is to develop and protect the Sailing Sport in Sri Lanka for National & International events we are responsible for
Selecting the National Pool.
Conducting the training.
Selecting suitable competitors.
Obtaining the Ministry approval
Obtaining sponsors to finance the event.
Achievements of the Sport – School Level – Our efforts to popularize this sport within the schools have born encouraging results. At the moment we have commenced the Royal College Sailing pool & St Thomas Sailing pools. & also the children from few Colombo schools. We hope to extend this school project to a few ladies Colleges (Ladies, Bishops & Visaka)and also to the rural school children. We are giving free training to these children twice a week


Asian Games




At the 1998 Asian Games, the only medal obtained by Sri Lanka was for Sailing, outside Athletics.

In 1970 Asian Games, Silver Medal – Dr. Ray Wijewardene & Mr. Ekendra Edrisinghe


In 1998 Asian Games, Bronze Medal – Mr. Lalin Jirasinha & Mr. Krishan Janaka

  World Enterprise Sailing Championships
        We were able to conduct the above event on the Negombo Beach front in the year 2006 on a very grand scale. The Foreign Competitors and spectators classed this event as the most successful Enterprise Sailing Event in history.
GP 14 Class World Championship –
We were able to conduct the above International event on the Negombo Beach front in the year 2011 on a very grand scale. The sailors from all over the world, including England, Ireland, Wales, South Africa, Australia, India, Sri Lanka, Pakistan, and few other countries were participated. Everyone who participated from abroad expressed their opinion that this was the Best GP 14 Event held so far. 
IODA Asian & Oceanian Optimist Sailing Championship 2012 & 2016
We are  happy to mention that we were able to successfully complete the IODA Asian & Oceanian Championships in  2012 & 2016 in Trincomalee  
We consider these achievements were unforgettable events for YASL. 
The Foreign Country Representatives who were overwhelmed with our arrangements commented that these were of the best organized IODA Asian & Oceanian regatta's they had participated in recent history.
This speaks of the manner how the entire Management Team of the Yachting Association of Sri Lanka had worked together to achieve such a tribute from the participants.
Although our young Optimist participants were unable to win a Medal in IODA Asian & Oceanian Championship 2012 & 2016 the team had completed the Championship giving hopes to future success.
INTERNATIONAL OPTIMIST EVENT 2020 – SRI LANKA
The 2020 Optimist Asian & Oceanian Championship scheduled to take place June 6th to 13th in Trincomalee, Sri Lanka with the participation of 140 competitors from 20 countries has been postponed due to the prevailing world situation.
The Organizers of the 2020 Optimist Asian & Oceanian Championship, with the support of the International optimist Dinghy Association (IODA), have made the decision to postpone the event to September or December 2020.  The final dates will be determined soon. Our intention is not to cancel the championship as far as possible, however, the safety and well-being of the young sailors is our priority.
A CHALLENGE TO SAILING DURING THE PANDEMIC
As all normal sports activities have been suspended due to the CORONA Crisis, since all our training programs are conducted at our National Sailing Training centre at the Sri Lanka Navy detachment at Crow Island, Mattakkuliya with the fullest co-operation of the Sri Lanka Navy as we will be able to resume our activities when conditions returned to normal, which may even take a couple of months.
To make the best use of this crisis, the Yachting Association of Sri Lanka is been conducted training programs "online" under the supervision of the National Sailing Coaches.
we have planned to continue the Sailing Rules Classes, moral building course, and the physical training programs introduced by the world sailing bodies through the Internet without hampering the experience and their progress already made.
We have used What-app" for an interactive Sailing Rules Classes and Zoom to follow the World Sailing Sustainability Education Program to maintain their progress.
The educational materials are split into six topics each comprising of a Booklet, Trainer's Guide, and Worksheet for age groups 6-8, 8-10, and 10-12.  The Topics are:
Race with World Sailing
Resources & Climate Change
Navigating Wildlife & Biodiversity
Reducing Waste
Oil & Fuel
Boat Cleaning & Maintenance
The co-branded IODA Version of the World Sailing Sustainability Programme is currently available in English and free of charge to all our members, coaches, sailing schools, and sailors.
It also introduces the United Nations Sustainability Development Goals and World Sailing's alignment with five focus areas of the IOC's Sustainability Strategy, as well as introduce sailors who champion the message of sustainability and the importance of reducing plastic to improve ocean health.
Registration No                           -           08
Registration Year                        -           1975.05.12
Gazette No                                 -           1990/23 – 2016.10.27
Duration of the Position           -           04
Ø  PRESIDENT
Mr. Joseph Keny
No: 411/23/A, Atigala Mawatha, Rajagiriya.
077 7589678
Ø  SECRETARY 
Mr. Devid Gunawardane
No: 151/4, Kirulapon Road, Colombo 05.
0773815625
Ø  TREASURE
Mr. Chandima Gunawardhane
No: 595/12, Wasana MAwatha, Nawala Road, Rajagiriya.
0777360333
chandimag@carcumb.com
List of Affiliated Associations            -
District Associations  - 01
Sub Associations/ Sports Clubs  - 07
1.       Ceylon Motor Yacht Club            
2.       Royal Colombo Yacht Club          
3.       Sri Lanka Navy Sailing Club         
4.       Bentota Windsurfing Club          
5.       Ruhunu Sailing Association        
6.       Kalpitiya Windsport Club            
7.       Cinec Sailing Club