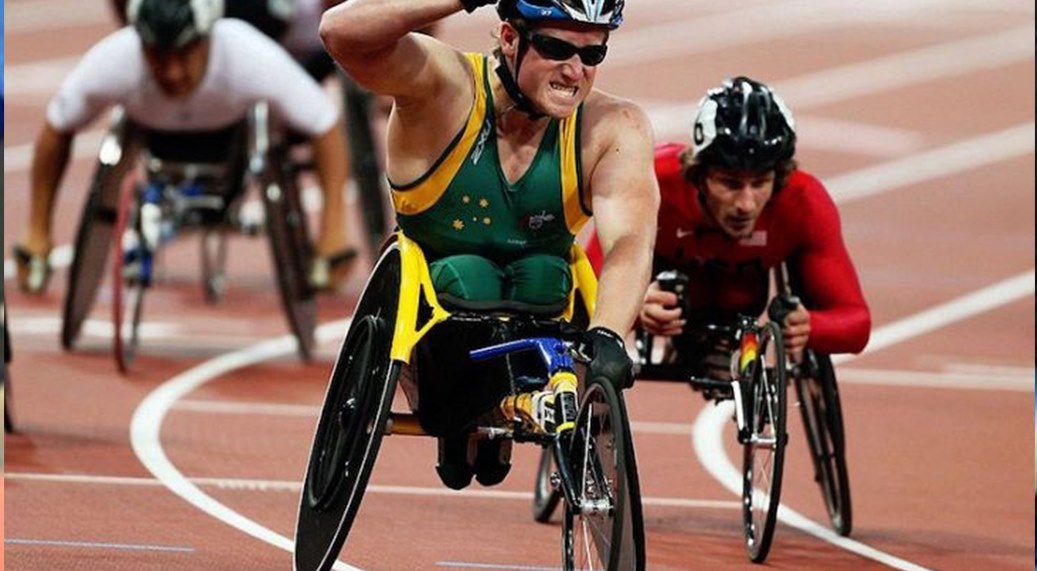 The Paralympic Games are a major international multi-sport event for athletes with physical disabilities or intellectual impairments. This includes athletes with mobility disabilities, amputations, blindness, and cerebral palsy. Paralympic sports refers to organized competitive sporting activities as part of the global Paralympic movement. These sports are organized and run under the supervision of the International Paralympic Committee and other international sports federations. The Paralympic sports comprise all the sports contested in the Summer and Winter Paralympic Games. As of 2016, the Summer Paralympics included 22 sports and 526 medal events,[1] and the Winter Paralympics include 5 sports and disciplines and about 72 events. The number and kinds of events may change from one Paralympic Games to another.
Disability Categories
Athletes who participate in Paralympic sport are grouped into ten major categories, based on their type of disability: Physical Impairment - There are eight different types of physical impairment recognized by the movement:
Impaired muscle power - With impairments in this category, the force generated by muscles, such as the muscles of one limb, one side of the body or the lower half of the body is reduced, e.g. due to spinal-cord injury, spina bifida or polio.
 Impaired passive range of movement - Range of movement in one or more joints is reduced in a systematic way. Acute conditions such as arthritis are not included.
 Loss of limb or limb deficiency - A total or partial absence of bones or joints from partial or total loss due to illness, trauma, or congenital limb deficiency (e.g. dysmelia).
 Leg-length difference - Significant bone shortening occurs in one leg due to congenital deficiency or trauma.
 Short stature - Standing height is reduced due to shortened legs, arms and trunk, which are due to a musculoskeletal deficit of bone or cartilage structures.
 Hypertonia - Hypertonia is marked by an abnormal increase in muscle tension and reduced ability of a muscle to stretch. Hypertonia may result from injury, disease, or conditions which involve damage to the central nervous system (e.g. cerebral palsy).
 Ataxia - Ataxia is an impairment that consists of a lack of coordination of muscle movements (e.g. cerebral palsy, Friedreich's ataxia).
 Athetosis - Athetosis is generally characterized by unbalanced, involuntary movements and a difficulty maintaining a symmetrical posture (e.g. cerebral palsy, choreoathetosis).
Visual Impairment
Intellectual Disability
Sports Associations Details
National Paralympic Committe
1. Registration Number            – 37
2. Year of Registration              - 28.09.1994
3. Gazette Notification             - Gazette No. 1990/23 – 27.10.2016
4. Tenure of the Association   – 02
Ø  PRESIDENT
Lt. Col. Deepal Herath
184/5, Suriyagama, Kadawatha
0773404687
0762390916
deepal.herath@yahoo.com
Ø  SECRETARY 
Colonel Bandula Bandara
No. 570/6, Darshana Mawatha, Kandaliyaddapaluwa, Ragama.
0773826732
0711933013
bbandula@yahoo.com
Mrs. P.M.N.D.K. Variyapola
365/A/1, Gangabada Road, Medagama, Bandaragama
077 733 67 35
dilini.wari@gmail.com
5. List of Affiliated Associations –
• District Sports Associations - 01
• Subsidiaries/ Societies - 52
1. Organization of Islamic Disabled
2. Rehab Lanka Sports Club
3. School for the Blind
4. Sri Lanka Blind People's Service Board
5. Gamunu Hewa Regiment Board
6. Lion Regiment Sports Club
7. Sri Lanka Infantry Sports Club
8. Gajaba Regiment Sports Club
9. Commando Regiment Sports Club
10. Social Services Vocational Training Center - Wattegama
11. Social Services Vocational Training Center - Seeduwa
12. Social Services Vocational Training Center - Katawala
13. Social Services Vocational Training Center - Agunakolapalassa
14. Social Services Vocational Training Center - Amunukumbura
15. Navy Sports Club - Welisara
16. Ashokapura Sports Club
17. Vijayabahu Sports Club
18. Sukhita Women Vocational Training Centre
19. Sri Lanka Visually Impaired Cricket Association
20. Sri Lanka Deaf Cricket Association
21. Ranaviru Apparel Sports Club
22. Association of Susumna Handicapped
23. Sri Lanka National Defense Forces Sports Club
24. Special Forces Mobilization Sports Club
25. Pritipura Nursing Home
26. Anandapura Sports Club
27. Sumaga Sports Club
28. Disabled Sports Club - Siripura
29. Our Children Organization
30. Dayamina Sports Organization
31. Association of Disabled Technicians
32. Surd Sports Association
33. Disability and Development Resource Group Sports Club
34. Ragama Rehabilitation Hospital Sports Club
35. Colombo Para Sports Club
36. Isuru Sports Club
37. Uva Wellassa Sports Club
38. Sri Lanka Deaf Sports Club
39. Veterans Service Authority
40. Sri Lanka Physically Challenged Cricket Association
41. Athugalpura Sports Club (North Western Province)
42. Serik Sports Club
43. Varodi Sports Club
44. Western Province Special Education Sports Club
45. Matale Swashakti Sports Club
46. ​​Sri Lanka CP Football Federation
47. Sri Lanka Para Dancing Sports Club
48. Judo Sports Club
49. Sri Lanka National Para Rowing Club
50. Cerebral Palsy Lanka Foundation
51. Heroes Sports Club
52. Organization of Sports and Welfare of Persons with Disabilities