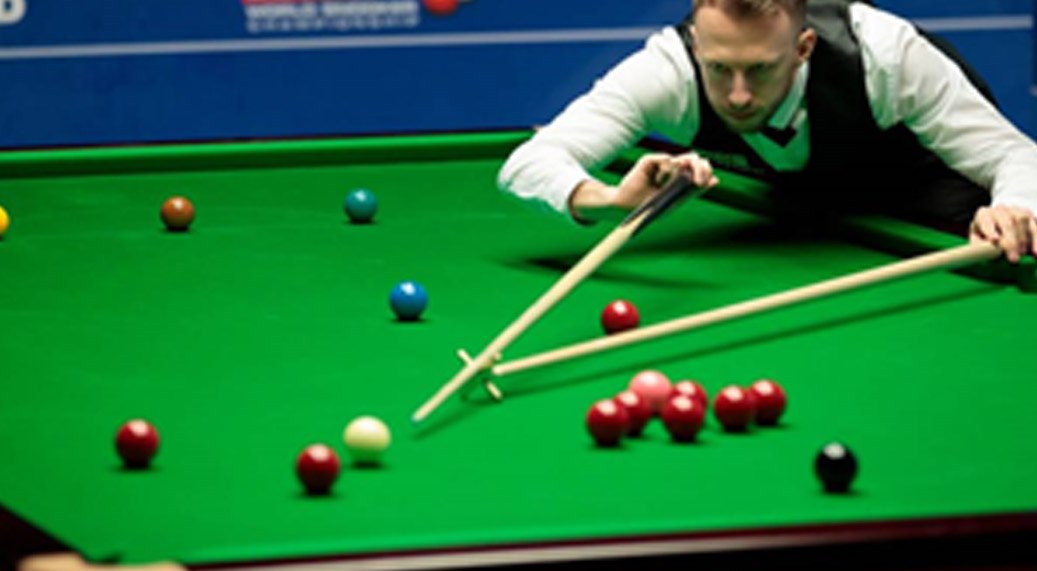 Cue sports, also known as billiard sports, are a wide variety of games of skill generally played with a cue stick, which is used to strike billiard balls and thereby cause them to move around a cloth-covered billiards table bounded by elastic bumpers known as cushions. Historically, the umbrella term was billiards. Snooker is a cue sport which originated among British Army officers stationed in India in the later half of the 19th century. It is played on a rectangular table covered with a green cloth, or baize, with pockets at each of the four corners and in the middle of each long side.
How to Play
How to Play Billiards

Billiards, any of various games played on a rectangular table with a designated number of small balls and a long stick called a cue. The table and the cushioned rail bordering the table are topped with a feltlike tight-fitting cloth. Carom, or French, billiards is played with three balls on a table that has no pockets.

How to Play Snooker

Player A gets in a few good shots, potting a red, followed by a black, followed by red, brown, red, and then misses the next shot at a color. Player A is awarded 1 + 7 + 1 + 4 + 1 = 14 points

Sports Associations Details
Registration No                         -           25
Registration Year                      -           1976.05.06
Gazette No                              -           1990/23 – 2016.10.27
Duration of the Position           -           04
Ø  PRESIDENT
Mr. Shyam Hussain
No. 77, Samudraveediya, Galle.
077 7559713
Ø  SECRETARY 
Mr.U.B. Lanaroll
No 326, A61 Idda Uyana Palanwatta, Pannipitiya.
0712730113
Ø  TREASURE
Anton Kandia
No. 04, Gangadhara Mawatha,
Opposite Temple Road,
Ratmalana.
072 275 556
antonkandiah45@gmail.com
List of Affiliated Associations            -
Sub Associations / Sports Clubs-35
1. Automobile Association of Ceylon
2. Army Billiards and Snooker Committee
3. Burger Recreation Club
4. Ceylon Electricity Board Recreation Committee
5. Colombo Cricket Club (Gymkhana)
6. Carlton Club
7. Colombo Colts Cricket Club
8. Galle Cricket Club
9. Havelock Sports Club
10. Kurunegala Society
11. Black City Club
12. Kandy YMBA
13. Nuwara Eliya Sports Club
14. Nuwara Eliya Grand Hotel Sports Club
15. Police Billiards and Snooker Club
16. Mawanella Recreation Club
17. Sri Lanka Ports Authority
18. Sinhalese Sports Club
19. Sri Lanka Ex.Services Institute
20. Roman's Pool Parlor
21. Sri Lanka State Service Sports Club
22. Sri Lanka Air Force Billiards
23. Orient Society
24. Nondescript Cricket Club
25. YMBA
26. YMCA
27. YMBA
28. MICH
29. Moors Sports Club
30. Commercial Cricket Club
31. Otter Aquatic Society
32. Panadura Sports Club
33. RAS Sports Club
34. Bandarawela Tennis Club
35. Ambalangoda Sports Club